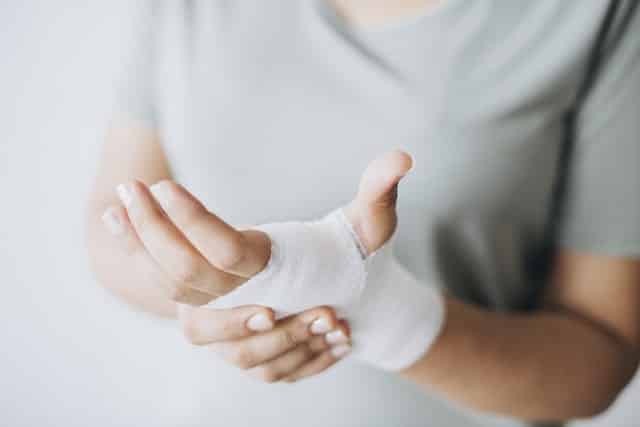 Not every personal injury case involves a catastrophic fall or a major car accident. Many involve much smaller types of harm. While these cases may not seem as flashy, they are just as important — particularly to those dealing with the pain and discomfort associated with these types of injuries.
One of the more common types of injuries suffered by many Americans is known as a soft tissue injury. It can happen in a low speed car accident, a slip and fall, or almost any other type of personal injury case. Working with a skilled Long Island soft tissue injury lawyer can help you recover the money that you deserve if you have suffered such an injury.
What Are Soft Tissue Injuries?
A soft tissue injury involves damage to the muscles, ligaments and tendons of the body. According to Johns Hopkins, soft tissue injuries can lead to pain, swelling, bruising and damage. They may be classified as:
Contusions (bruises)

Sprains

Tendonitis

Bursitis

Stress Injuries

Strains
Soft tissues are found throughout the body, so these types of injuries can impact a person almost anywhere. A soft tissue injury may also lead to secondary effects. For example, a swollen area of soft tissue may press on a nerve, leading to significant pain. It may even cause the nerve to become compacted over time. In this way, even relatively minor soft tissue injuries may become problematic over time.
Proving a Soft Tissue Injury Case
Soft tissue injuries may happen in a number of different situations. A person may suffer a slip and fall while walking through a grocery store, tearing a ligament, or they may suffer whiplash during a car accident. The responsible party may be an individual, a corporation, or several people.
Most soft tissue injury cases will involve an element of negligence. This is a legal term which means that the defendant (the responsible party) failed to act with due care to prevent an injury or loss.
To prove this claim, a soft tissue injury lawyer will have to show that the defendant owed a legal duty of care to the plaintiff (the injured party). Next, the defendant must have breached this standard of care either through his actions or through a failure to act (such as by failing to mop up a spill on the floor of a grocery store). The plaintiff must then show that this breach caused the plaintiff's injury, and that he or she suffered an actual injury.
What to Do After a Soft Tissue Injury
Soft tissue injuries can quickly escalate from a relatively minor discomfort into a major problem. That is why it is vital to be seen by a medical professional as soon as possible after receiving a soft tissue injury — no matter how it occurred.
Immediately after an accident, you should go to a doctor or the hospital to be checked out by a medical professional.
If you do not have any immediate symptoms of an injury, pay attention to how you feel over the next several days. If you notice pain, swelling, bruising or stiffness, return to the doctor to seek treatment or to provide an update on your symptoms. Doing so can help to prevent your soft tissue injury from becoming worse, and may reduce the possibility that your claim will be barred by you failing to seek treatment.
In some cases, insurance companies will use a failure to get medical attention as a reason to deny coverage for an accident or injury. For this reason, it is important to go to a doctor after an accident, even if you do not think that you were hurt.
Document your recovery, including how the injury interferes with your daily life. This will help you keep track of how your soft tissue injury has impacted you, and can help your soft tissue injury lawyer build a strong case for damages.
How a Long Island Soft Tissue Injury Lawyer Can Help
Just because a soft tissue injury does not require a stay in the hospital or a surgery does not mean that it is not serious. These types of injuries can take months to recover from — and can have a significant impact on your quality of life. It is important to get soft tissue injuries treated as soon as possible — and to seek the advice of a seasoned soft tissue injury lawyer to help you get the compensation that you deserve.
At Siler & Ingber, we represent victims of all types of accidents as they pursue justice. We work on a contingency fee basis, which means that you don't pay a fee unless we recover money for you. To learn more or to schedule a free initial consultation with a soft tissue injury lawyer, contact us today at 877-718-6079, or reach out to us online.