Call Us at 877-718-6079
Long Island
Personal Injury Lawsuits
Were you injured in an accident caused by someone else's negligence? If so, you may have grounds to seek financial compensation for your losses, and a Long Island personal injury lawyer can help you obtain the most money possible.
It can happen to anyone and at any time: You're going about your life when—suddenly—an accident happens. Maybe you slip and fall on an icy patch of sidewalk outside a business, or maybe a car T-bones you in an intersection. It might even be that a household appliance malfunctions and injures you. No matter how careful you are, you simply never know when someone else's carelessness will leave you injured.
The cost to the injured party following a personal injury accident can be significant. In the aftermath of an accident, you're left with not only the financial burden caused by high medical bills and lost wages, but also the physical and mental costs as you deal with the trauma that you've been through.
If you've been injured in an accident caused by the negligence of another person,you shouldn't have to face it alone. A Long Island personal injury lawyer from Siler & Ingber, LLP, can be an invaluable partner who will help you get the full amount of compensation that you're owed.
Types of Catastrophic Injury Cases
Personal injury cases vary and are unique to each individual following an accident. We handle many different types of injuries, from soft-tissue damage to catastrophic injuries. A Long Island personal injury lawyer from our firm will be able to assess your case and get you the maximum recovery no matter what type of injury you have suffered. We are in it to win your case no matter what type of accident you've been injured in: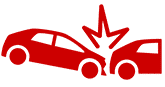 Vehicle Accidents
Regardless of what type of vehicle you were in when you suffered an accident—whether it was a car, bus, plane, boat, motorcycle, 18-wheeler, or something else—if your injury was caused by someone else's negligence, you may be entitled to compensation.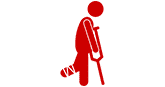 Premises Liability
Businesses and property owners are bound by state and federal laws that require them to maintain safe premises for visitors. If you were injured because a property owner did not maintain a safe environment, they could be financially liable.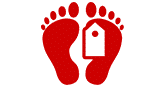 Wrongful Death
Any fatal accident that was caused by another person's negligence can fall under the category of wrongful death. This may include deaths that result from construction accidents, criminal activity, vehicle accidents, and almost any other scenario.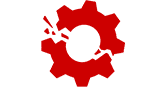 Product Malfunction
Product manufacturers have a responsibility to produce safe products for public consumption. If a product turns out to be defective and you get hurt as a result, you could have grounds for a product liability claim.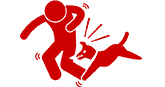 Dog Bites
New York follows the "one bite" rule concerning dog bites. This means that an attack from a dog with an aggressive history increases your chances for compensation. However, even if you've been injured by a dog's first bite, you could still be entitled to a claim if the evidence is in your favor.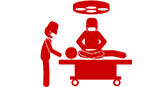 Medical Malpractice
If a medical professional is negligent in his or her duty to provide you with the highest quality care, you might be a victim of malpractice. If you've suffered due to a failure to diagnose, misdiagnosis, surgical error, infection, prescription error, or something similar, we can help you recover damages.
Your Long Island personal injury lawyer will understand that if you've suffered a serious injury, your entire life may be turned upside-down. If your finances, health, and emotions have been left in a state of chaos by the actions of another, it can be difficult to know what to do next.
Determining Fault for Your Injuries
Upon contacting a Long Island personal injury lawyer from our firm, the first thing we'll need to do is review the facts of your case in order to determine fault.
If it is found that you were partially at fault for your accident, you may still be entitled to compensation.  New York follows laws of comparative negligence for personal injury claims. This means that whatever percentage of fault you are found to be responsible for will reduce your potential compensation by that same percentage.
As an example, if you are awarded monetary compensation in the amount of $500,000 to cover your losses but are found to be 10 percent at fault, you will only receive 90 percent of your award. This will leave you with $450,000 in compensation, underscoring how important it is to work with an attorney who can present a case that limits your percentage of fault as much as possible.
Statute of Limitations for Personal Injury Claims
When you've been injured in an accident, it's important not to wait too long before filing a claim seeking compensation. New York's statute of limitations for personal injury accidents is three years from the date of the injury. If you try to bring a lawsuit after this time period has passed, your case will be tossed out of court.
If you are filing a claim against a government entity, you have even less time to file. You have just ninety days to file a claim against a city, village, or town in New York State. These time limitations also hold if you want to bring a lawsuit against a county in New York. If you wish to file against New York State itself, the ninety-day statute of limitations also holds.
Collecting Compensation for Your Injuries
After suffering an injury in an accident, you may be offered a settlement from an insurance company. However, it's highly unlikely that such a settlement would be fair to you. Insurance companies are businesses interested in protecting their own bottom lines—not in giving victims full and fair settlements to pay for their recovery.
Your Long Island personal injury lawyer understands that your injuries can cause lasting financial, physical, and emotional costs. We take into account the negative impact that your injuries cause to your life. With the help of witnesses, medical documentation, experts, and investigators, our legal team will determine the value of your case and the compensation needed. This includes costs for all of the following that apply to your case:
Current and future medical bills for surgeries, treatments, medication, and related expenses
Lost wages and reduced income-earning ability
Vehicle and property repairs
Physical and emotional therapy for trauma
Pain and suffering
Loss of consortium
Lost quality of life
Long Island Personal Injury FAQ
We know that you're going to have questions after going through your accident. This is perfectly normal, and with that in mind, we've provided answers to a few common questions here. For more detailed information, please contact us to schedule a time to speak with a Long Island personal injury lawyer directly.
Will I have to go to court for a personal injury claim?
Most injury claims can be settled outside of the courtroom through the negotiation process. Your injury claim will only need to go to trial if the at-fault party refuses to make a reasonable offer that fully compensates all of your financial and non-economic damages.
What does it mean that injury attorneys work on a contingency fee?
A contingency fee agreement means that you don't have to pay your attorney up front. Instead, the attorney fees come out of your compensation once your case resolves. If you don't receive a settlement or judgment, then you don't pay.
The insurer says I either accept their offer or get nothing. Is that true?
NO! Never let an insurer bully you into accepting a settlement offer. It's likely that there's a great deal of compensation you could be eligible to collect that they haven't included in the initial offer. As long as someone else was at fault and you haven't exceeded the statute of limitations, you won't lose your right to seek compensation.
How long do I have to file?
In New York, the statute of limitations for filing a personal injury claim is usually three years from the date the injury occurred. Within this time, you must bring a personal injury claim against those who are responsible for your accident.
If you miss this window, the court will most likely refuse to hear your case at any time in the future.
Can I seek compensation if I was partially at fault?
For most personal injury claims, New York practices pure comparative negligence. That means multiple parties can share in the blame for an accident that injures someone.
You can still seek compensation if you were partially at fault for your injuries, but your compensation award will be reduced by the percentage of fault you're found to hold. For instance, if you're found 10 percent responsible, you'll receive only 90 percent of the compensation awarded to you.
Do I have to settle for workers compensation if I was hurt at work?
While most workplace injuries are covered by workers comp, if you were injured on the job as a result of defective equipment, because of the actions of a third party other than your employer, or due to your employer's deliberate actions, you may be eligible to file a personal injury claim instead of relying on workers comp.
Will I have to go to court for a personal injury claim?
A large number of personal injury claims are settled outside of court, but your lawyer will take your case to trial if necessary. Perhaps an insurance company fails to make a fair settlement offer and will not budge. This could be a situation where going to court would be the only option for getting the compensation you need.
How does a contingency fee work?
Personal injury attorneys generally work according to contingency fees. This means that you only have to pay attorney fees if your lawyer wins your case and you recover compensation for your damages. The lawyer fees are deducted from the final compensation award.
Choosing the Best Attorney
If you recently suffered injuries in an accident that was brought on by another party's negligence or recklessness, you're likely eager to secure compensation. To do that, you'll need to file a claim—and that may require the help of an attorney.
The team at Siler & Ingber, LLP understands that, if you've never sought legal representation before, knowing what to look for in an attorney can be difficult. To make your search a bit easier, we've offered some factors to consider as you try to find the best Long Island personal injury lawyer for your case.
Easy to Reach
If you're like most people, you likely haven't had much of a reason to learn about filing personal injury claims. That's why you'll want to select an attorney who is always available to answer any questions or address any concerns you have. Your lawyer should be ready and willing to make the process as simple as possible for you.
That's why our team places client communication so high on our list of priorities. We want our clients to know we are here for them, and we make sure we are available to help as often as possible.
Knowledgeable About Local Law
Every state has different rules and statutes regarding the filing of personal injury claims. For the best results, you need to seek out an attorney who is highly knowledgeable about New York law and what is needed to find success.
That's why our firm focuses our attention on New York cases, particularly in Long Island. This can give our clients an advantage because it reduces the risk of legal technicalities harming your case.
Successful History
To find the best Long Island personal injury lawyer, team up with a firm that has proven it has the skills to get the job done. Seeking a practice that has tangible proof of what its services have done for past clients will give you confidence that you can achieve the same results.
The attorneys at Siler & Ingber, LLP have a long line of successful cases we can call on. We've won our past clients more than $50,000,000.
Contact a Long Island Injury Lawyer
If you've suffered a personal injury due to someone else's negligence, help is available. Contact a Long Island personal injury lawyer with Siler & Ingber, LLP today. Call 1-516-294-2666, or use the online contact form on this page. Your consultation is free, and there's no obligation to proceed beyond our initial discussion.
[fc id='8′ type='popup' button_color='#4488ee' font_color='white']Schedule A Free Consultation[/fc]