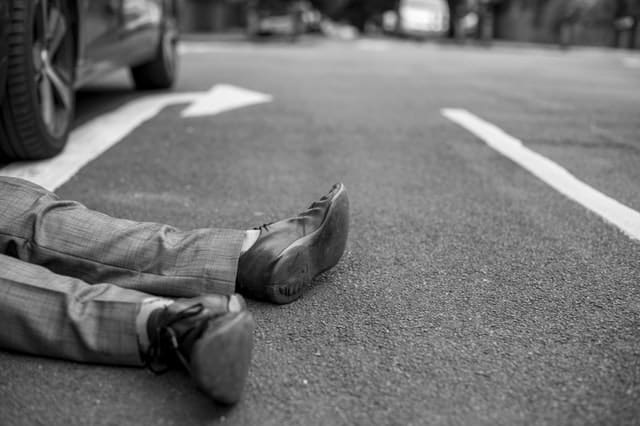 Car accidents are always frightening events. But if the person who hit you leaves the scene immediately after, it often feels even worse — as though what happened to you does not matter to that person.
Hit and run accidents, known as "leaving the scene of an accident," are not just morally wrong. They are also a criminal offense under New York law. If you have been hit by a car who left the scene of the accident, you may be entitled to compensation.
New York Law on Hit and Runs
Under the New York Vehicle and Traffic Law, all motorists must stop and remain at the scene of an accident in which injuries or property damage have occurred. The drivers must exchange identification and insurance information, and render assistance if possible.
Despite this law, some drivers choose to flee the scene of hit and run accidents. According to a study by the AAA Foundation for Traffic Safety, the rate of hit and run crashes and fatalities are increasing. In 2016, there were 2,049 fatalities from hit and run accidents — the highest number ever recorded. In New York state, there were 59 hit and run crashes in 2016 that involved at least one fatality.
There are many reasons why drivers may leave the scene of an accident. A motorist may panic because he or she does not have car insurance, because they are scared, or because he or she is under the influence of alcohol or drugs. Whatever the case may be, leaving the scene of a car accident is a crime under New York law. It can also lead to a civil action against the driver responsible for the accident.
Compensation for Hit and Run Accidents
Being compensated after a hit and run car accident can be challenging, particularly if the other driver cannot be identified. In New York, all insurance companies are required to provide Uninsured Motorist (UM) coverage. For drivers, this means that you will be able to file a claim with your own insurance company if you are in an accident with an uninsured driver — including a hit and run driver who cannot be identified.
New York requires that UM coverage be maintained in the amount of:
$25,000 for injuries to one person, and $50,000 for the death of one person per accident;

$50,000 for injuries to multiple people, and $100,000 for deaths of multiple people per accident; and

$10,000 for property damage in a one-car accident.
As with other types of personal injury claims, there are strict deadlines for filing UM claims against your insurance coverage. A seasoned Long Island car accident lawyer can work with you to ensure that these deadlines are met.
New York drivers who do not have sufficient insurance to cover their injuries after a hit and run accident may be able to file a claim under the Motor Vehicle Accident Indemnification Act. This  law provides compensation to uninsured victims of hit and run accidents and other types of crashes if the at-fault driver's insurance is unavailable, or if the driver is not identified.
Through the Motor Vehicle Accident Indemnification Act, the Motor Vehicle Accident Indemnification Corporation (MVAIC) protects individuals who are victims of hit and run accidents or who otherwise may not be covered by insurance. MVAIC can be complex, so if you are considering filing a claim, consult with a Long Island car accident lawyer.
If the other driver is identified, then a legal claim can be brought against the driver to help you obtain compensation for your losses. Potential damages may include lost wages, medical expenses, property damage, and pain and suffering if you have suffered a serious injury. An experienced Long Island car accident lawyer can investigate your case to help to identify the hit and run driver, establish the facts of the case, prove liability, and demonstrate your claim for damages.
What to Do After a Hit and Run Accident
If you are involved in a hit and run accident, one of the most important things to do is establish that the crash did happen — and preserve any evidence of the accident. Most importantly, if you have been injured, you should seek medical treatment immediately. However, if you are able to do so, following these steps can help to preserve your legal rights.
First, contact the police to report the accident. This will help to document the fact of the crash, which will be crucial in the event that you need to file a UM claim. Second, try to remember the make, model, and license number of the vehicle that struck you or your vehicle. Third, make note of the time and location of the accident.
Fourth, if you have suffered any damages — either injuries or property damage — write down a description of what happened. This will help to establish your claim for compensation. Fifth, if possible, take pictures of the scene and of your vehicle. This may be useful evidence for your Long Island car accident lawyer to use to prove your case.
How a Long Island Hit and Run Accident Lawyer Can Help
Whether you were in a car, walking, on a bike, or on any other mode of transportation, if you were struck by a driver who fled the scene, Siler & Ingber can help. Our firm is dedicated to helping victims of all types of accidents recover for their losses.
The attorneys of Siler & Ingber have devoted their practice to helping victims of accidents just like you. We work hard to help you recover for your injuries, taking on the insurance companies for you. Initial consultations are always free, and we never charge a fee unless we get money for you. Contact us today at 1-516-294-2666, or reach out online to schedule an appointment.