Every year, over 23-million children (15 and under) are seen in the E.R., with almost 7-million of these cases due to accidental injuries.  
As we begin the first weeks of 2018, E.R. doctors share the most common reasons kids visited the hospital to help prevent your family from falling victim to these injuries in the future.  
Toys Are Supposed to Be Fun…Not Dangerous!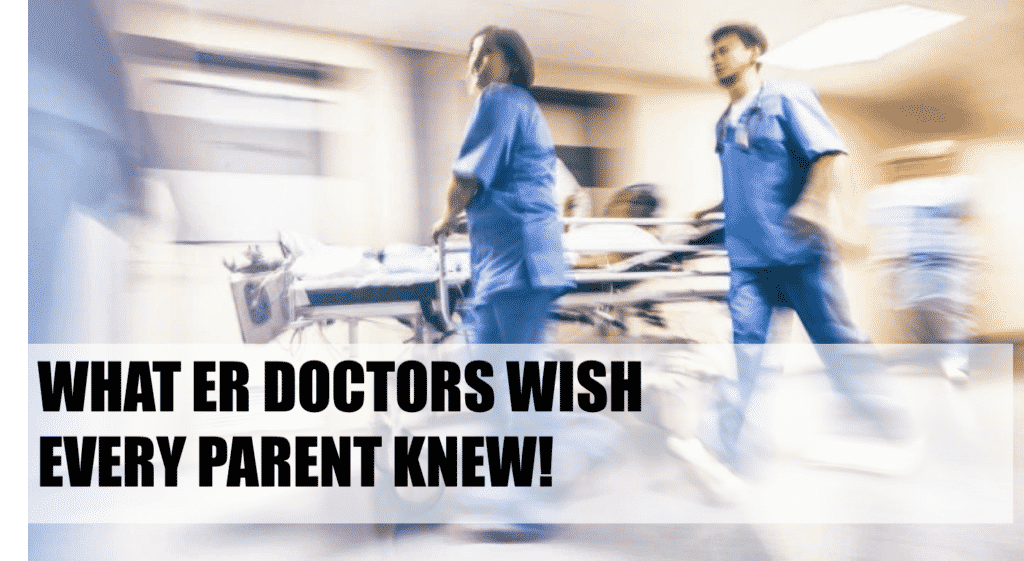 In 2016, there were 240,000 injuries and seven fatalities sustained from toy-related accidents reported in the United States. Kids around the country suffered injuries such as burns, fractures, bruising, suffocation, drowning, and even poisoning!  Parents should always research the toys they wish to buy for their children to make sure they are age appropriate and not recalled. If your child is supposed to ride the toy, providing the proper safety equipment is also recommended.  
Beware…Choking Is Still a High Risk!
About 90% of choking cases involve children ages four and under. An estimated 22,000 choking cases occur every year! No just from food but batteries, coins, toy accessories and all small objects can all pose a serious risk for choking. Try to put any small items out of reach from children. Cut up food in small bites and avoid harder foods (such as nuts) that are difficult for children to chew. It's important to teach children not to put things in their mouths.  
A Quick Slip on the Ice Can Lead to a Long Recovery!
2.5-million children are seen for fall-related injuries annually, ranking as the leading cause of non-fatal injuries in children. With slippery ice-covered sidewalks and stairs, winter poses a high risk for children to sustain severe injuries when falling outdoors, including broken bones and brain injuries. Salting all walking paths around your home can help prevent some falls, but making sure your children have winter footwear with sufficient traction will decrease their chances of falling when not at home. 
Curiosity in the Kitchen Can Be Deadly!
This past December, a tragic house fire in the Bronx killed twelve and injured several others after a toddler became curious about a stove burner. Between 2010-2014, more than 50% of all fires, injuries, and fatalities in the kitchen were due to unattended cooking equipment and abandoned cooking materials. Kitchen injuries sustained by children can be devastating, resulting in life threatening burns and cuts. Make sure to turn off all burners when not in use and only open the oven when no children are around. Keep hot pot/pan handles out of reach and never leave knives too close to the counter. Most importantly, whenever possible… keep the kids away from the kitchen!  
Medications Are Not Candy…but Try Telling Toddlers That!
Medications are the leading cause of poisoning in children. Children can easily mistake pills for candy when left unattended and accessible. Be mindful that the holiday season may bring guests to your home who are not used to locking away their pills. Remind all guests to safely secure their medications out of reach and to follow the lockup plans in your home to avoid children getting into harmful substances. Save the Poison Hotline number (1-800-222-1222) for easy access if needed.  
Is Your Child Safe in Their Carseat? Don't Take the Risk!
Car crashes remain the number one cause of death for children ages 3 to 14, with an overwhelming 7 out of 10 children improperly buckled. When driving in the winter, weather hazards and increased holiday traffic can increase your chances of getting into an accident. Before your child rides, get your seat inspected by calling 1-866-SEAT-CHECK to schedule an appointment. Though temperatures are cold, NEVER buckle your child into their seat while they are wearing a winter coat, as they can easily slip out in the event of an accident. 
The Longer You Wait, the Worse It Can Get!
Parents and children tend to wait longer during winter to visit the E.R. than they normally would during other times of the year. We understand trecking out in the cold and spending a long waiting time in the E.R. with impatient children is not ideal, but the risks of going too late can be detrimental. If your child sustains an injury or illness that requires medical attention, go to the E.R. sooner than later. The longer you wait, the worse it could be,  
If you or someone you love has sustained an injury due to the negligence of another, learn your rights by calling Siler & Ingber on (516) 294-2666.