Our team at Siler & Ingber is proud to be a part of the Long Island and New York City communities we serve. Giving back to others and keeping New York families healthy and safe is a passion of ours. And without our friends and followers in our online communities, our mission would be far less successful. 
To show our thanks to all our Facebook supporters, Siler & Ingber will be kicking off a 10-week Gift Card Giveaway. Over the next few months, we will announce a new gift card prize every Friday. Winners will be announced the following Wednesday each week on our Facebook page.
Here are the gift cards followers could win and the dates they will be posted for the giveaway: 
8/16 – $50 – Dunkin Donuts
8/23 – $50 – Target
8/30 – $50 – iTunes
9/6 – $50 – Starbucks
9/12- $50 – Dunkin Donuts
9/20- $50 – Target
9/27 – $50 – iTunes
10/4- $50 – Starbucks
10/11 – $50 – Dunkin Donuts
10/18 – $50 – Target
How To Enter 
Facebook users can enter the gift card giveaway by following these simple steps: 
'Like' and 'Follow' our Facebook page. 

Private message us that you have completed the first step and to request a link to access the online entry form. 

Complete the online form with valid information. Submissions must be received by the Tuesday before we announce the winner on Wednesday.
All participants must complete these three steps to enter the giveaway- no exceptions. By submitting to the gift card giveaway, you are also agreeing to allow Siler & Ingber to list your name in the weekly Facebook announcement and to tag your profile.
Show Your Support To Win!
We want our followers to know this is not a fictional giveaway. If you are selected as a winner, please agree to provide the firm with a photo (selfie or normal) wearing our Siler & Ingber hat and holding up the gift card for all to see. You can also send us a video thanking Siler & Ingber. A photo or video must be received within 5 days of receiving the gift card to be timely posted on our Facebook page. 
To all participants- thank you for your support and good luck!
Siler & Ingber Gift Card Giveaway- Terms and Conditions 
Competition held by Siler & Ingber LLP, 301 Mineloa Blvd., Mineola, NY 11501 PH: 1-877-LAW-4343
Information on how to enter and prizes form part of these Terms and Conditions. Entry into this Promotion is deemed acceptance of these Terms and Conditions.

The Promoter is Siler & Ingber LLP, 301 Mineloa Blvd., Mineola, NY 11501

Entry is only open to Facebook users over the age of 18. 

The winner will be randomly selected by Siler & Ingber.

Prize Details- $50 Pre Paid Gift Cards to the following establishments: Dunkin Donuts, Target, iTunes, Starbucks.

The competition will be finalized at Siler & Ingber LLP, 301 Mineloa Blvd., Mineola, NY 11501

The winners will be notified every Wednesday starting on 8/21 and extending until 10/25.

The winner will be notified via Facebook announcement on the Siler & Ingber page. 

If the winner does not claim the prize or does not wish to accept the prize, Siler & Ingber will redraw the prize at random.

The Promoter will take no responsibility if the prize winner's contact details and entry details are incorrect or incomplete and the prize winner cannot be contacted.

The Promoter's decision is final and no correspondence will be entered into.

The prize is non-transferable, non-negotiable.

Prizes, or any unused portion of a prize, are not transferable or exchangeable and cannot be taken as cash.

If there is a dispute as to the identity of an Entrant, the Promoter reserves the right, in its sole discretion, to determine the identity of the Entrant.

The Promoter will make arrangements for the fulfillment of the prize.
The prize will be sent by mail to the winner's nominated postal address. The Promoter will cover all postage costs and will take no responsibility for prizes damaged or lost in transit.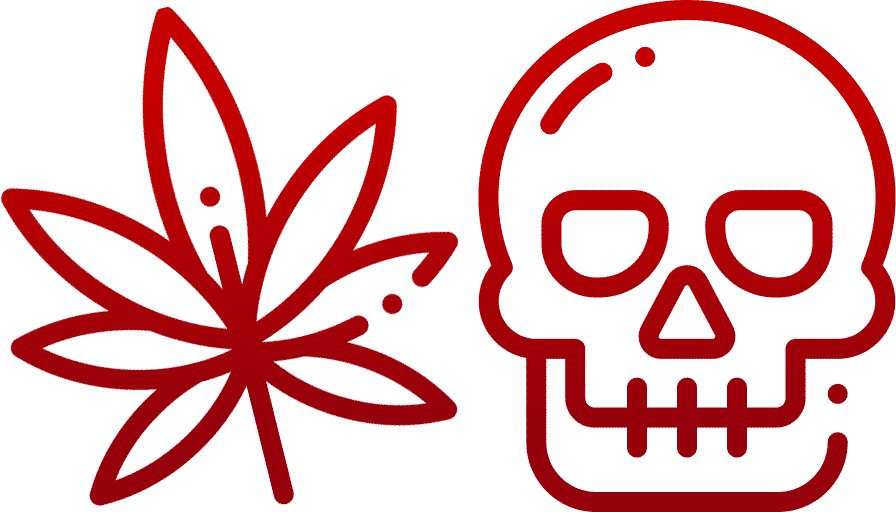 The Impact Of Marijuana Legalization
Would New York legalizing recreational marijuana increase road accidents? We took a look at the stats in our latest study.
View Study
The Law Office of Siler & Ingber, LLP
Phone:
1.516.294.2666
Address:
301 Mineola Blvd. Mineola, NY 11501

Skip to content