For the 10th year, police and civilians came together for a great cause in North Amityville. Needy families give thanks to the police officers and law firm involved with the "Cops Who Care" food distribution held on December 22nd funded by Siler & Ingber to provide turkeys, hams and lasagnas to underprivileged families for the holidays.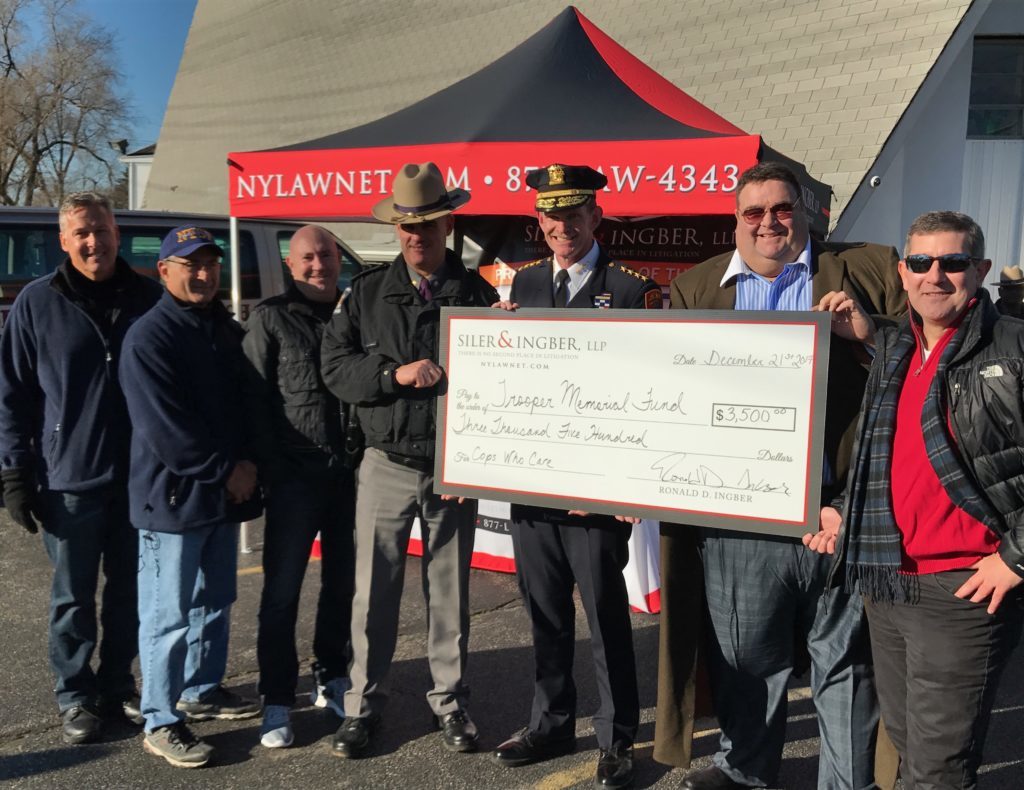 Mineola, NY January 10, 2018: It was an encouraging scene to see the community come together between police and civilians on December 22nd, 2017. Many families lined up at the Shaw Temple AME Zion Church, in North Amityville to accept goodwill at the 10th Annual "Cops Who Care" Food Distribution. A diversity of families came from all over Long Island to seek help. The Suffolk County Police and the New York State Troopers departments teamed up once again to help feed needy families during the holiday season by giving hundreds of free hams, turkeys and lasagnas. D/Lt. Bob Donohue from Suffolk County Police stated, "The 'Cops Who Care' holiday food program is our way of showing support and care within the community we serve. We wouldn't have been able to do this without the generosity of the Mineola law firm, Siler & Ingber. Their contribution largely helped us fund the food this year."

This is the first year that the Mineola based law firm Siler & Ingber has been involved with "Cops Who Care". Partner Jeffrey Siler proudly stated "Our firm is dedicated to making a difference by giving back to the community we help serve." The firm plans to expand this program into Nassau and possibly other areas within the NY Metro location. "We wanted to do more than just donate money, we wanted to take a little stress out of the holidays by giving families needed meals. We have plans to continue working together with the police departments to further support this cause." said Partner, Ronald Ingber.
This event drew strong media attention from network and cable TV as well as local print media were present to broadcast from the event. This has proven that on Long Island there is still a great mutual respect between police