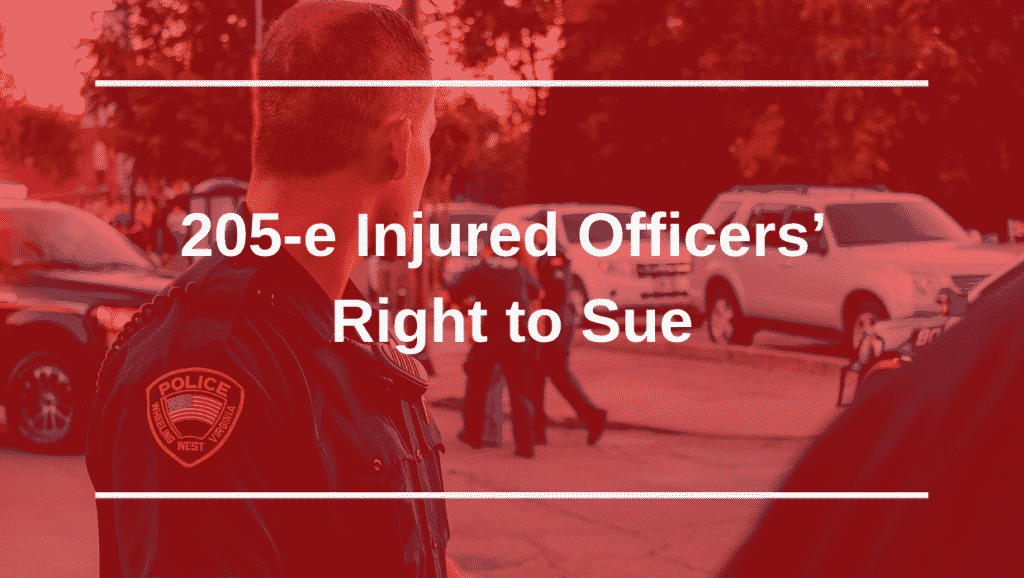 Police officers put themselves in the line of fire every day — both literally and figuratively. Whether responding to an emergency or simply pulling over a speeding driver, the job of New York law enforcement officers is filled with dangers and the possibility of serious injury or even death.
The New York Legislature has recognized that police officers are uniquely vulnerable to on-the-job injuries. It enacted a law designed to allow officers to seek compensation for losses they suffer in the line of duty. If you are a New York police officer who has been hurt at work, a skilled Long Island workplace injury lawyer can work with you to determine if you are able to file a claim under this law.
New York Police Officers Are Not Limited to Workers' Compensation
In New York, workers are usually barred from suing their employers if they are insured on the job. Instead, they are typically limited to filing a claim through the workers' compensation system, a type of no-fault insurance through which employees can access cash, medical, and other benefits.
What is the 205-e Law?
However, there are some exceptions to this general rule. Under New York General Municipal Law 205-e, police officers who are injured on the job may be able to file a civil lawsuit in certain circumstances. According to a Long Island workplace injury lawyer, if the injury — or death — was a result of a failure to comply with the law, the responsible person can be held liable for the officer's injuries. In situations where the officer died, the surviving family members can file a wrongful death lawsuit under section 205-e.
These types of lawsuits can be filed against any party who caused an injury or death, including the police officer's employer or coworker. If a lawsuit is filed against a municipality or other government entity, special rules and deadlines apply to the case. An experienced Long Island workplace injury lawyer can work with you to help ensure that your claim is filed properly.
New York police officers may also file lawsuits against individuals, businesses, and other entities. For example, consider a situation where a police officer responds to a call involving a business being robbed, and hazardous conditions on that property cause an injury to a police officer. If those unsafe conditions violated state or local building codes or safety ordinances, the police officer could file a lawsuit against the business for his or her injuries.
Similarly, if a vehicle failed to yield right of way to a police car with flashing lights and a siren, causing an accident, the police officer could file a lawsuit against the driver of that car. Another example of a potential section 205-e lawsuit would be if a suspect assaults a police officer. The officer could file a claim against the suspect for any injuries suffered as a result.
Section 205-e lawsuits can be complicated, particularly if they involve a municipality, a co-worker, or a complex personal injury claim. Working with a skilled Long Island workplace injury lawyer can help ease the process and ensure that you get the compensation that you deserve for your injuries.
Common Injuries for Police Officers
According to the Bureau of Labor Statistics, police officers have a higher risk of incurring an on-the-job injury or illness compared to most other occupations. From 2009 to 2014, an annual average of 30,990 nonfatal injuries involving days away from work were reported for police and sheriff's patrol officers. From 2003 to 2014, an average of 115 police and sheriff's patrol officers suffered fatal work injuries each year.
The most common types of injuries suffered by police officers in the line of duty may not be surprising. They include:
Violence by Persons or Animals: the primary cause of fatal and non-fatal injuries for police officers, violence by persons or animals accounts for 27% of non-fatal injuries and over 55% of fatal injuries.
Transportation Incidents: this includes both vehicular accidents and officers being struck by vehicles while outside of their cars. It accounts for 14% of non-fatal injuries and 41% of fatal injuries.
Falls: over 25% of non-fatal injuries involve slips, trips and falls. While these accidents are rarely fatal, they can result in devastating injuries, particularly if an officer strikes his or her head, neck, shoulders or back.
Overexertion: more than 21% of non-fatal injuries are caused by overexertion on the jo, such as muscle sprains and pulls and torn tendons and ligaments.
Contact with Objects: almost 9% of non-fatal injuries are caused by police officers struck by machinery or running into objects while responding to a call. This may result in lacerations, contusions and broken bones, or even internal injuries.
Exposure to Harmful Substances: approximately 3% of all non-fatal injuries are caused by exposure to harmful substances, such as asbestos, toxic fumes, and chemicals.
These injuries and others can lead to serious, long-term damage, or even death. A section 205-e lawsuit may be appropriate in order to seek compensation in the event of an injury.
Work with a Long Island Workplace Injury Lawyer
If you have suffered an on-the-job injury as a New York police officer, Siler & Ingber can help. We work with law enforcement officers throughout Long Island to help them recover compensation for their losses caused by violations of the law.
We offer free initial consultations, where we will explain your rights and options. Our firm never charges a fee unless we recover money for you. Contact us today at 877-718-6079, or reach out online to schedule a free initial consultation with a Long Island workplace injury lawyer.